The Global Fortification Data Exchange (GFDx) is an analysis and visualization tool that provides you with free access to data on food fortification. In its first release, the GFDx includes indicators on food fortification legislation from 1942 to the present as well as available standards, food availability, and intake for over 230 countries. Next, we plan to include coverage data, quality data, and more as it is available. You are able to generate custom maps, charts and tables within the tool, or download data for offline analysis, and the tool will continue to be updated with the most recent datasets, additional indicators and analyses.
Get in touch to let us know what you think, or sign up to receive updates as new data and features are added.
Suggested Citation: Global Fortification Data Exchange. [Accessed dd/mm/yyyy.] http://www.fortificationdata.org.
Country Fortification Dashboard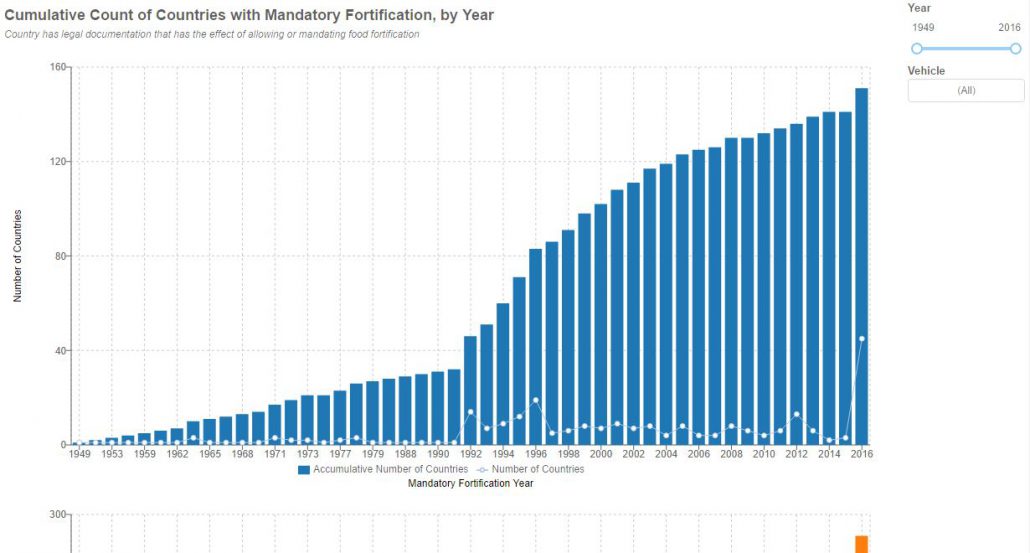 Chart: Year When Food Fortification Mandated
Chart of count of countries with mandatory food fortification over time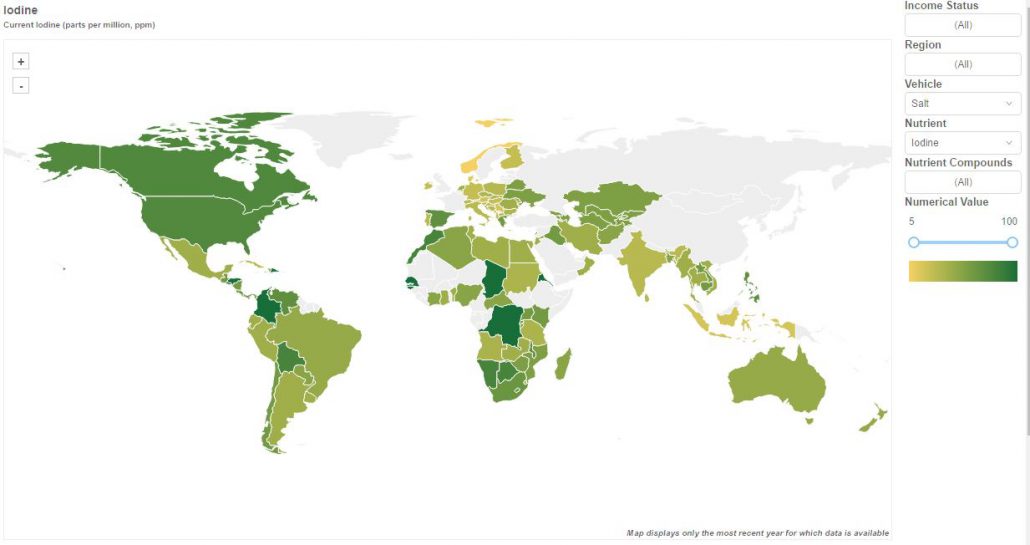 Map: Count of Food Vehicles with Standards
Map of the number of food vehicles for which countries allow or require fortification
Map: Nutrient Levels in Fortification Standards [mid-range or average]
Map of the nutrient levels required via fortification
Food Intake
&

Availability